The almond tree begins the New year for Trees
On the 15th of the month of Shvat, which this year falls on January 17, the Jewish holiday Tu Bishvat, the New Year for Trees, is celebrated. After this, the fruit trees begin blossoming, and first of them all is the almond tree.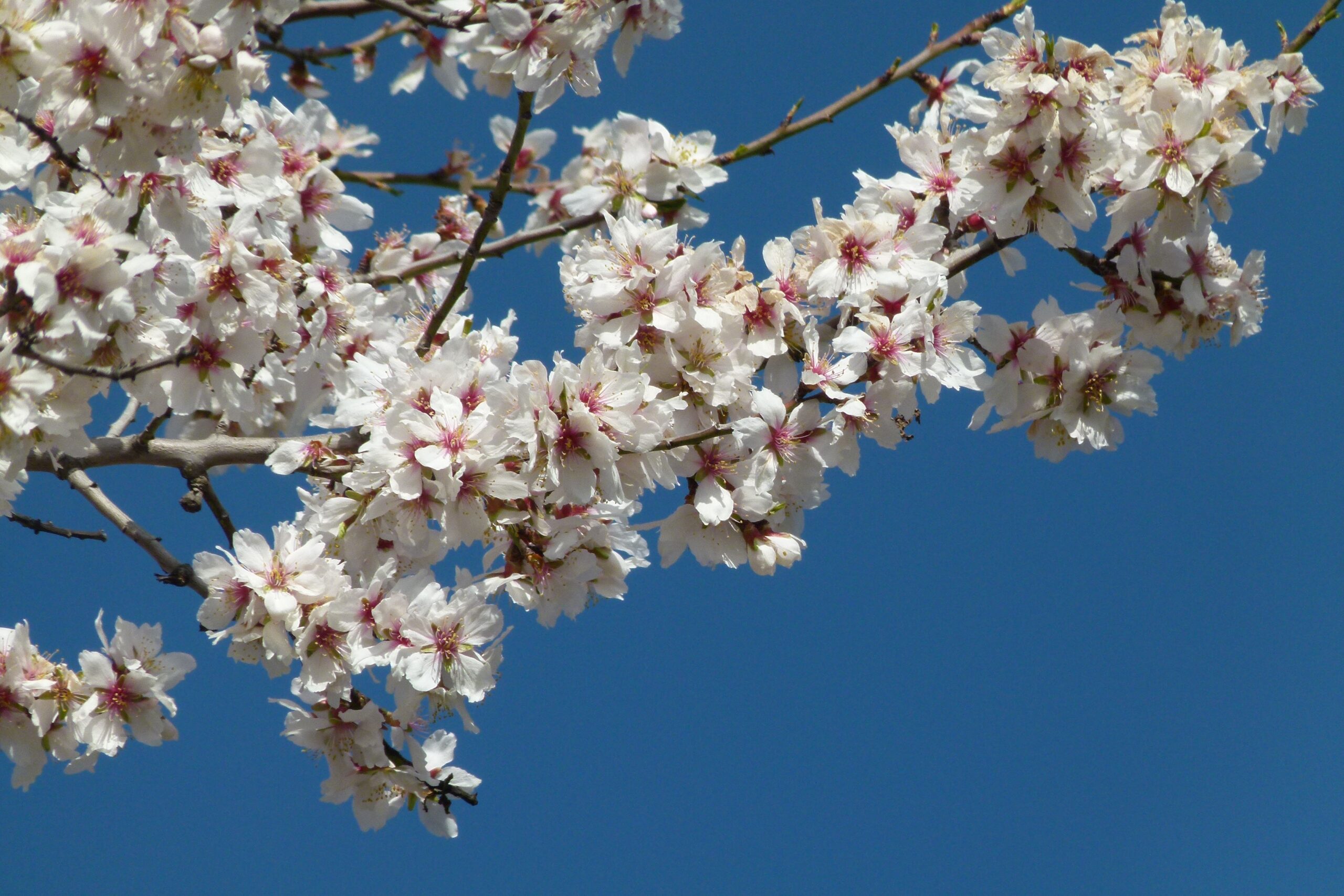 The almond tree blooms first of all trees in Israel. Photo: Pixabay
Tu BiShvat, along with Chanukkah, are the only festivals not celebrated in the synagogue. During the holiday, it is common to eat some fruit or crop of the biblical 'seven varieties' listed in Deuteronomy 8:8: wheat, barley, grape, fig, pomegranate, olive and date. The almond tree is the tree that blooms first after the New Year for Trees. First come the almond blossoms, directly on the branches after which the leaves sprout. The almond tree also has a central place in the Bible. Aaron's rod was taken from the almond tree and simultaneously produced buds and ripe almonds as a confirmation of his election by God, after a rod representing each of the tribes of Israel had been placed in the tabernacle. God's instruction was, "…the rod of the man whom I choose will blossom." Images of almond tree flowers were also to adorn the seven-branched candlestick, the Menorah, which illuminated the part of the tabernacle called the "Holy Place." The candlestick was decorated with 22 almond flowers, three on each of the six branches extending from the trunk of the candlestick and four on the trunk itself.
Vigilance and hope
'Almond' in Hebrew comes from a word meaning "to be awake" and the Hebrew meaning for almond tree literally means "he who awakens, is alert and vigilant", referring to the almond tree blossoming first of all the trees in Israel. The tree brings hope that spring will soon arrive, and that winter will soon be over. The almond is thus also a symbol of vigilance. On the same theme, the prophet Jeremiah saw an almond tree and noted in the opening chapter of his book: The word of the Lord came to me. He said, 'What do you see, Jeremiah? "I answered, 'I see a branch of an almond tree.' The Lord said to me 'You have seen right.' I will watch over my word to fulfill it." Jer. 1:11–12.