Innovation produces water from air
Israeli researchers have succeeded in creating drinking water direct from the air. It is the Israeli company Watergen that has developed a technology for producing water from air.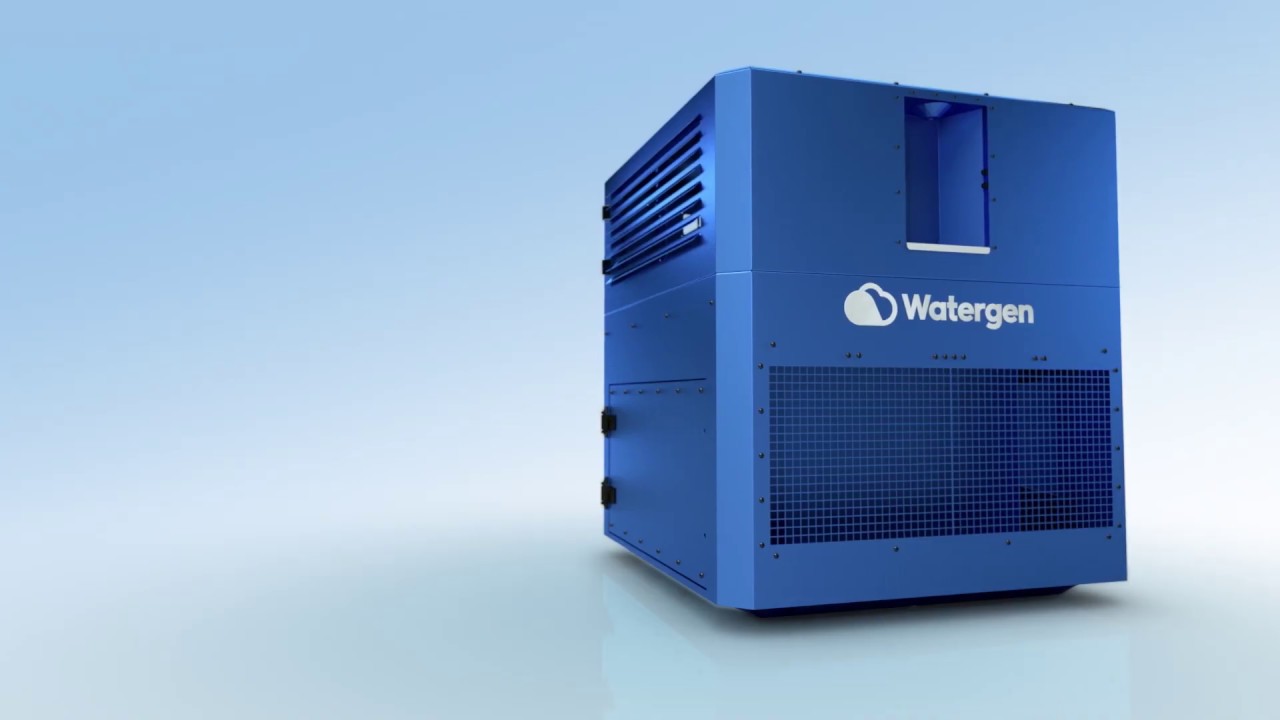 Watergen's patented technology creates high-quality drinking water from the air. Photo: Watergen
Watergen's patented technology creates high-quality drinking water from the air. The production of drinking water from humidity is described by the company as "one of the most important and innovative water extraction solutions available today" because within a decade half the world's population will live in areas without access to clean, fresh and safe drinking water. Air is a cleaner carrier of water than the soil, and water production from the air eliminates the need for groundwater pumping and the fear of soil pollution. Drinking water from the air also eliminates the need for carbon-intensive supply chains, environmentally hazardous plastic waste and bottled water. Watergen's equipment for water production uses a series of filters to cleanse the air from dust and dirt. After the air has been sucked in and cooled to extract its moisture, minerals are added while it is being converted into pure drinking water. Watergen's household appliance was named product of the year in 2020 at a trade fair in Las Vegas that annually draws attention to the technology industry's smartest home innovations. Via a patented heat exchange technology, the device produces up to 30 liters of drinking water daily. The water produced is often of higher quality than water flowing through filtration systems connected to municipal water mains.
60 countries
The largest version can produce up to 5,000 liters of clean water a day and does not require any infrastructure other than an ordinary electricity supply. Watergen has delivered its machines to over 60 countries, both to developing countries that lack infrastructure for water, such as India and Uzbekistan, but also to areas in developed countries that suffer from drought, such as California, writes Times of Israel. Watergen's products originally were for military purposes. Founded in 2009 by the contractor and former military commander Arye Kohavi Watergens purpose was to provide soldiers around the world with water. When billionaire Michael Mirilashvili bought the company in 2016, the company shifted its focus to meeting people's need for water in the aftermath of natural disasters. Watergen has created a series of products that are adapted to different situations and are used today on most continents around the world by armed forces and by the public and private sectors.
Provides Native American tribe with water
The company's head office is located in Petah Tikva outside TelAviv and has a subsidiary in the USA called "Watergen USA". In the United States, Watergen, among other things, has installed a generator for an Indian tribe of the Navajo Nation in Arizona to help them deal with severe water shortages. Nearly 10,000 families across the Navajo Nation lack access to running water because groundwater has been contaminated as a result of years of mining and a devastating drought that has hit the western United States. Watergen's equipment here produces up to 800 liters of purified drinking water per day, depending on climatic conditions.