Resumed support for UNRWA criticized
Former United States Ambassador to the United Nations Nikki Haley accused President Joe Biden in early April of wasting millions of US tax dollars and undermining the progress made for peace in the Middle East when he resumed support for UNRWA, the United Nations Relief and Works Agency for Palestinian Refugees in the Near East.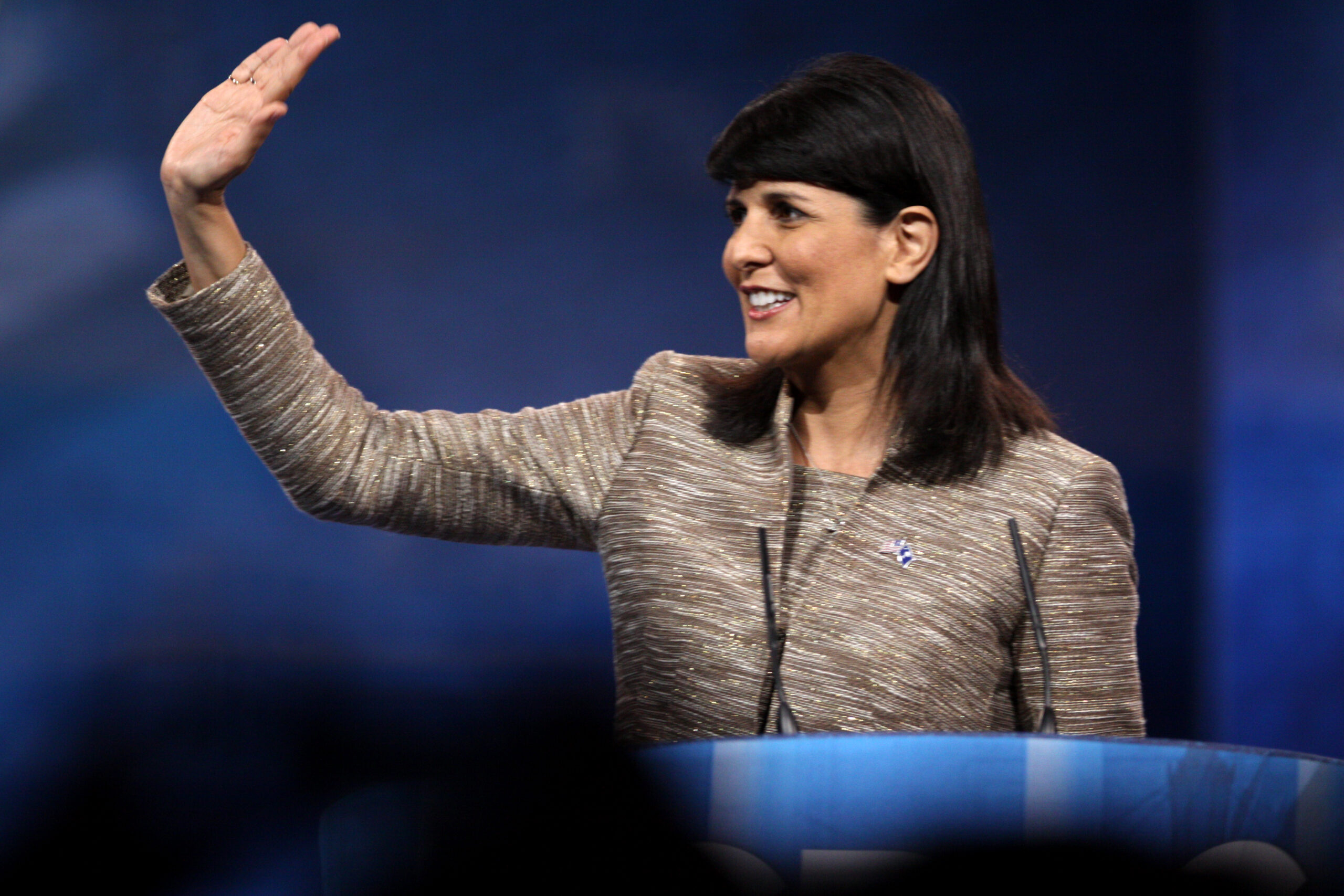 The Palestinian aid organization, UNRWA, is among the most corrupt and counterproductive of all UN agencies, wrote former US Ambassador to the United Nations, Nikki Haley, on Twitter. Photo: Gage Skidmore
Nikki Haley described UNWRA as a "corrupt" and "counterproductive" organization. The criticism was expressed via Twitter due to the White House decision to restore several million dollars in support of the organization. US aid to UNRWA was suspended by the Trump administration in 2018. Shortly afterwards, UNRWA Commissioner General, Pierre Krähenbühl, resigned following a major corruption scandal in which executives Sandra Mitchell and Hakam Shahwan were first forced to leave UNRWA. Pierre Krähenbühl is said to have made many expensive business trips with his mistress and created a "toxic environment" in the organization. The United States is now contributing $ 150 million to UNRWA, which has faced a severe financial crisis in recent years. From the time UNRWA was founded in 1949 up until 2018, the United States was the largest financier of the organization. US Secretary of State Antony Blinken said in connection with the decision, "The United States is pleased to resume support for UNRWA services, including education for over 500,000 Palestinian boys and girls, thereby providing hope and stability in UNRWA's five fields of operation – Lebanon, Jordan, Syria, the West Bank and the Gaza Strip."
Undermining Israel
Israel is of the opinion that UNRWA aims to uphold the idea of a Palestinian refugee problem in order to undermine the existence of the Jewish state. "We believe that this UN agency for so-called 'refugees' should not exist in its current format," said Gilad Erdan, Israel's ambassador to the United States. Several reports show how UNRWA's schools are being used for hate-indoctrination and violent extremism. Textbooks contain maps where Israel has been erased and replaced by Palestine. Also, young children with dummy weapons sing bloody battle songs during class time and schools and students pay tribute to terrorists and their terrorist acts. "I vow I shall sacrifice my blood, to saturate the land of the generous and will eliminate the usurper from my country, and annihilate the remnants of the foreigners" 10-year-old Palestinian schoolchildren can read on page 64 in the textbook for year 3 "Our beautiful language", volume 2 from 2018.
Suicide bomber
When students are two years older, they learn about Dalal Al-Mughrabi, a young female suicide bomber who killed 38 people, including several children, when she blew herself to death on a bus in Israel in 1978. Dalal Al-Mughrabi is promoted as a role model in Palestinian school textbooks; and the UNRWA camp, 'Burj Al-Barajneh' has a preschool named after her. In the textbook "The Arabic Language" pages 52–53, volume 2 from 2018, students read that through her suicide bombing, Dalal watered the land of Palestine with her red blood and gave rise to a flourishing revolutionary history.