Snowfall in Jerusalem
When the inhabitants of Jerusalem woke up on February 18, both the Dome on the Rock and the Western Wall were covered with a white layer of snow that had fallen during the night. Early in the morning, children threw snowballs at each other outside the Old Town gates.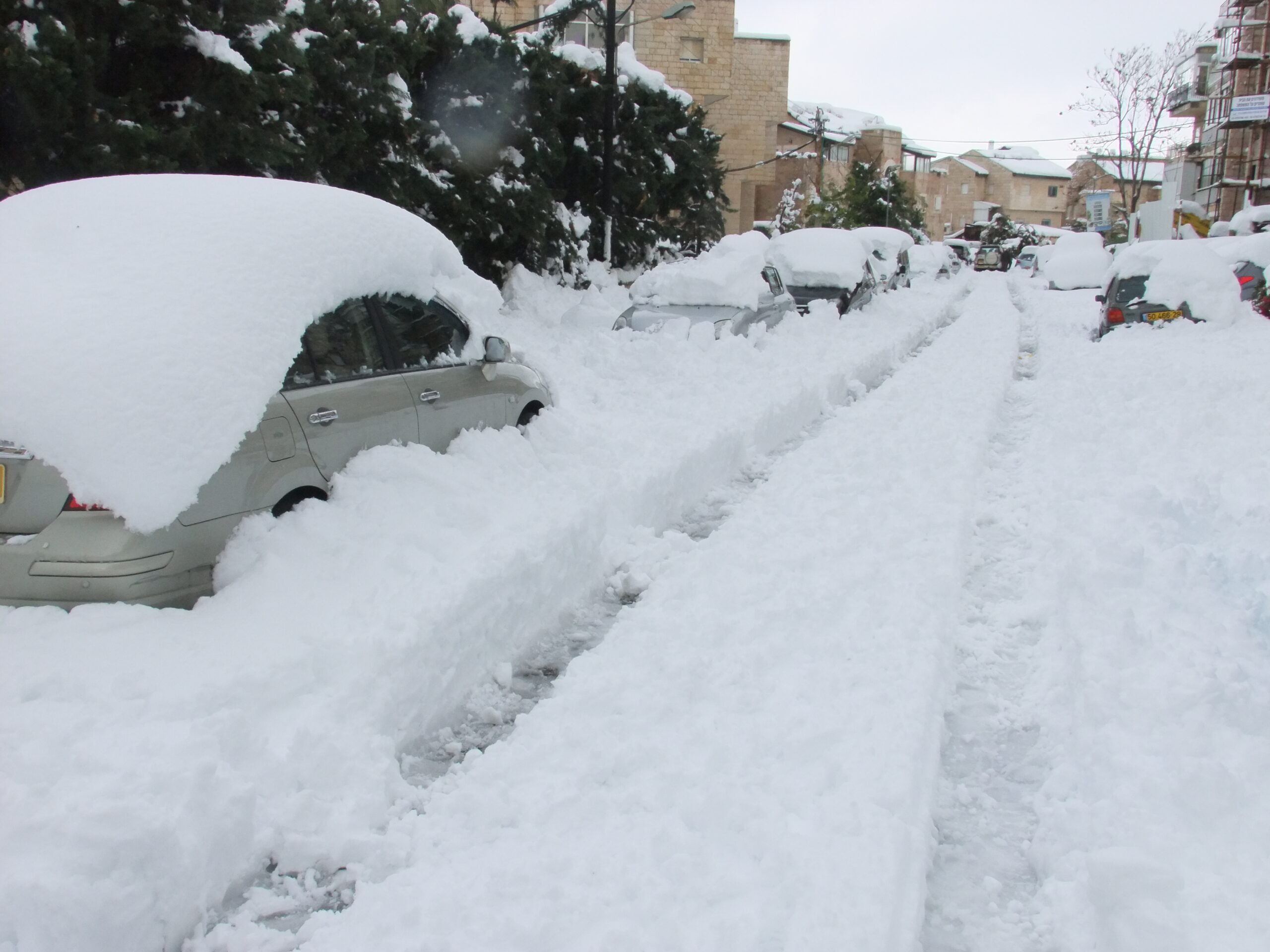 The last time it snowed in Jerusalem was in December 2013 (pictured).
Photo: Dror Feitelson
The snowstorm began the evening before, which led to authorities shutting down public transport and closing Israel's Highway 1 to traffic in both directions. The road reopened in the morning when the temperature rose, and the snow melted. Heavy snowfall also affected the Golan Heights. While schools in the capital remained open, educational institutions on the Golan Heights were closed due to the weather. Schools in several Jewish communities in Judea and Samaria were also closed. The rains and storms died down quite quickly, but the weather was still colder than average for the time of year. Lebanon was also hit hard by the snowstorm with strong winds and heavy snowfall. It snowed for the first time in several years in the southern parts of the country. Strong winds knocked out electricity supplies in large parts of the country and forced many Lebanese, already accustomed to power outages, to rely on generators for several hours.
Six centimeters of snow
Six centimeters of snow fell in the mountains of southern Syria, according to the state news agency SANA. Roads in some provinces were blocked, and snowflakes fell in the capital, Damascus. Local authorities in several provinces closed schools due to heavy snowfall. The snow also reached northeastern Libya for the first time in 15 years. In January, snow fell in the Sahara Desert after temperatures dropped to three degrees below zero. This happened in the province of Naama in northwestern Algeria. In the Sahara Desert, which covers most of northern Africa, snow and ice are very rare. The city in the province of Naama has only experienced snow on three other occasions in 42 years.