In the fourth election in two years in Israel, the Knesset's 120 seats were divided among 13 parties. Nine parties gained between four and seven seats only; the entry threshold to the Knesset is 3.25 percent.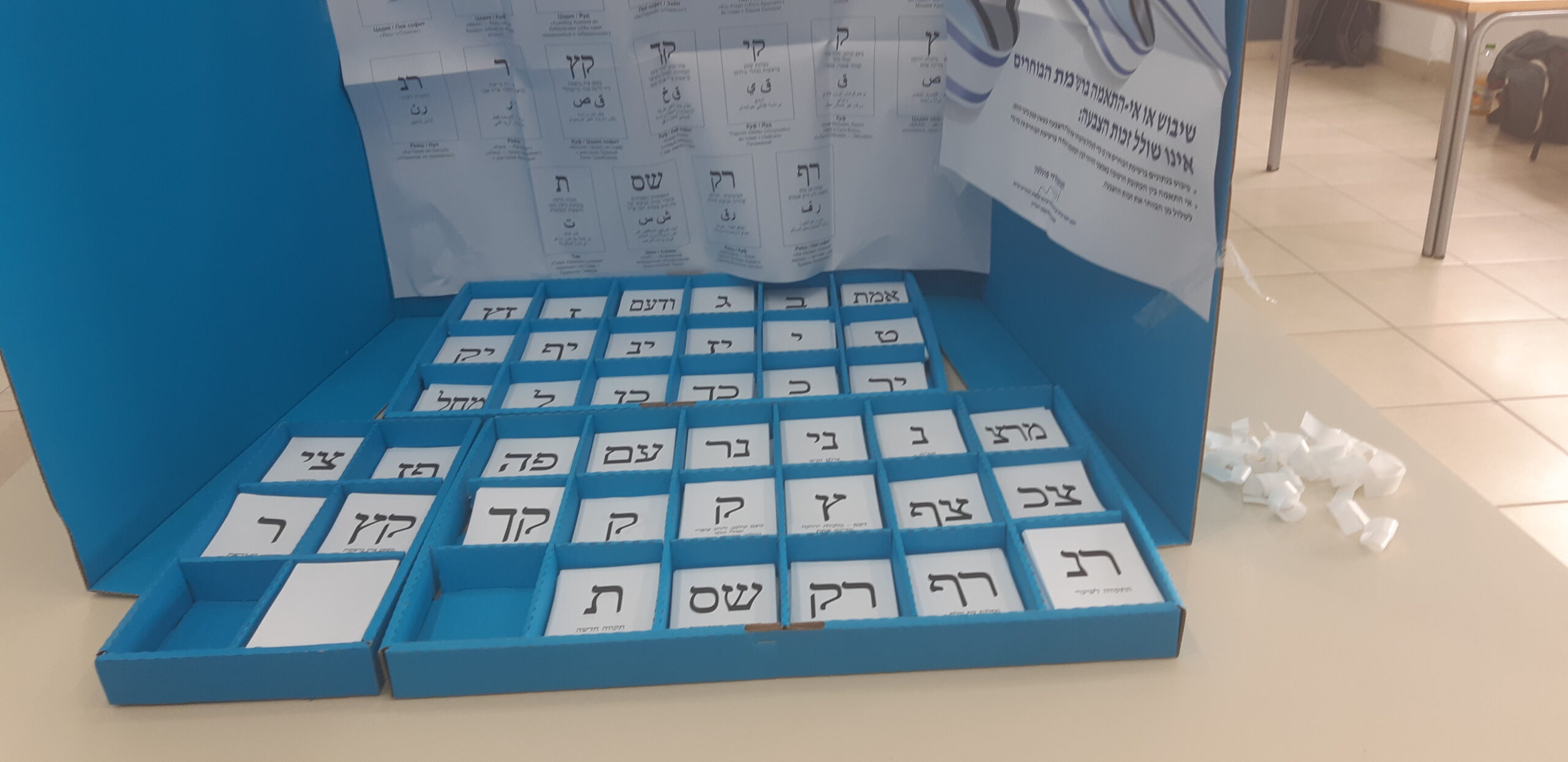 13 parties took seats in the Israeli parliament, Knesset, after the election on March 23. Photo: Beny Shlevich
The March 23 election gave Benjamin Netanyahu, Likud, the most votes with 30 seats in the Knesset, confirming him as still the most popular politician in Israel. Netanyahu won 13 seats more than Yair Lapid's, Yesh Atid, which gained 17 seats, making it the second largest party. Three of Netanyahu's former Likud aides play a key role as Israel once again faces a tough parliamentary situation after an election. Avigdor Liberman and Gideon Sa'ar, who've both started breakaway parties from Likud but remain ideologically close to it, have categorically rejected any collaboration with Netanyahu. Instead, they can now find themselves dependent upon the Islamist United Arab List to make it to a coalition government. The third Likud aide, former cabinet secretary Avichai Mandelblit, is the public prosecutor who has prosecuted Prime Minister Netanyahu for corruption. The trial began shortly after Passover and involves bribes from companies – cigars and champagne – along with allegations of agreements made with media companies for positive coverage of Netanyahu in exchange for legislation that would benefit them.
Personal matters
Religious Zionism party chairman Bezalel Smotrich called on Sa'ar and Bennett to join Netanyahu's bloc, and "put personal matters aside and enter a right-wing government," Israel Today reports. Smotrich himself rules out joining a coalition that's in any way supported by the United Arab List Ra´am, something that makes a majority impossible for Netanyahu. Smotrich accused the Israeli left of 'harassing' Netanyahu and of being "willing to sell the state of Israel to those who identify with the worst of its enemies." Benny Gantz's collaboration with Netanyahu led to his Blue and White party dropping from 33 seats last year (in a coalition with Lapid) to eight seats in this year's election. The historical power party, Labor, which has shaped political life for decades since 1948, was close to being wiped out in the last election. A left-wing coalition of Labor and Meretz, among and others, took only seven seats in last year's election. This time, Labor gained seven seats and Meretz six seats in the Knesset.
Religious parties
Religious parties increased too. The religious Zionists, who in the last two elections through cooperation were in the background of the Yamina party and Naftali Bennett, in this election gained six seats while Bennet retained his seven seats from last year. Just as in last year's election, the religiously conservative party, Shas, took nine seats. United Torah Judaism, which is basically negative to the 1948 Israeli state, believing instead that historic Israel can only re-emerge upon the arrival of the Messiah, kept their positions and received seven seats just as last year. The United Arab List took four seats. In previous election campaigns, Netanyahu has warned against allowing a left-wing government that would be dependent on the Islamist United Arab List. This time, he himself mentioned the possibility of forming a coalition that relied on party leader Mansour Abbas in a narrow coalition.