Iranian drones in Ukraine challenge Israel
Russia's use of Iranian drones in the war against Ukraine is putting big pressure on Israel. At stake are Israel's relationship with the West, Russian-Israeli cooperation in Syria's airspace and the fate of Russian Jews, and more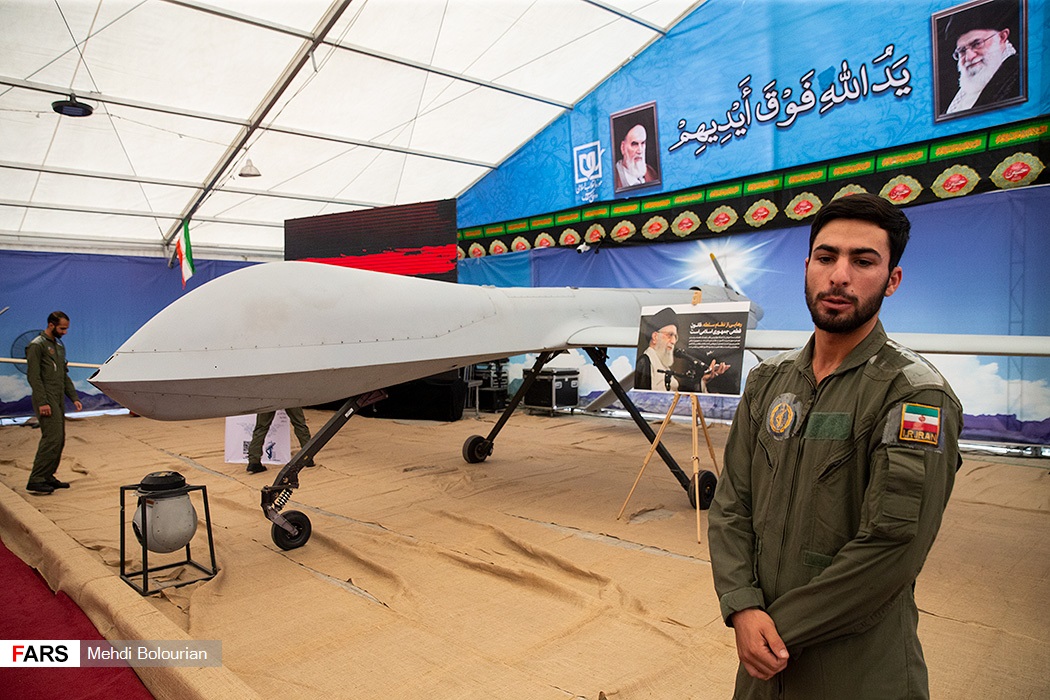 Iran-made drones supplied to Russia in support of its war effort in Ukraine risk drawing Israel into the war. Photo: Fars News/Mehdi Bolourian
Iran-made drones are being used by Russia in the war against Ukraine, complicating Israel's balancing-act between Russia and the West. Israel has provided humanitarian aid to Ukraine but has refused repeated requests for air defense systems and military equipment. Israel hasn't imposed economic sanctions against Russia either.
The news in mid-October that Moscow was using drones from Israel's main enemy, Iran, hiked pressure on Israel to support Ukraine in the war. Military spokesman, Lt. Col. Richard Hecht, said that the use of drones in Ukraine has raised new concerns in Israel.
– We are looking at it carefully and thinking about how these might be used by the Iranians against Israeli population centers, he told the Times of Israel.
The debate was started by an Israeli minister who called on the previous government to side with Ukraine.
– There is no longer any doubt about where Israel should stand in this bloody conflict, wrote Nachman Shai, Israel's then Minister of Diaspora Affairs, on Twitter.
– We in Israel have gained a lot of experience protecting our civilian population for over 30 years. We have been targeted by missiles from Iraq and rockets from Lebanon and Gaza, said Shai, a former military spokesman, to The Associated Press (AP).
– I'm talking about defense equipment to protect Ukraine's civilian population.
Medvedev issues warning
Former Russian President Dmitry Medvedev warned that military aid from Israel to Ukraine would be "a very reckless move".
– It will destroy all bilateral relations between our countries, he wrote, according to the Times of Israel.
Former Prime Minister Yair Lapid declined to comment, but then-Defense Minister Benny Gantz stressed that Israel's policy toward Ukraine will not change.
Russia and Israel have long coordinated their actions in the airspace over Syria to avoid collisions, with Russia allowing Israeli bombers to target Iranian weapon depots intended for Hezbollah in Lebanon.
Another Russian Israeli issue of contention is the safety of Russian Jews, due to renewed anti-Semitic attacks in Russia, which has a history of pogroms under the Tsar, and purges during the Soviet era.
Iron Dome
Ukrainian President Volodymyr Zelenskyy has criticized Israel for not providing Kyiv with the Iron Dome air defense system. Natan Sharansky, former Soviet dissident, added his criticism of his country's reluctance to help Ukraine, in an interview with the Haaretz daily.
According to the Associated Press, (AP) Ukrainian Foreign Minister Dmytro Kuleba has spoken with Israel's former Prime Minister Yair Lapid about the Iranian-made drones.
Lapid expressed "deep concern" about the military ties between Russia and arch-enemy Iran, the AP reported. Ukraine said its air defenses had shot down 223 Iranian drones since mid-September.
The Kremlin says it has no knowledge of its country's military using Iranian drones in Ukraine, and Tehran has said that reports that it is supplying Russia with weapons are "baseless." EU countries that found evidence supporting Kiev's claims adopted sanctions against Iran for the country's supply of drones to Russia. The White House also confirmed to Ukraine information about Iran's involvement in the war against Ukraine.