Tu BiShvat – "New Year for Trees"
Tu BiShvat means the "New Year of the Trees" or the "Festival of the Trees" and is celebrated on the 15th of the month Shevat, which this year falls on 28 January.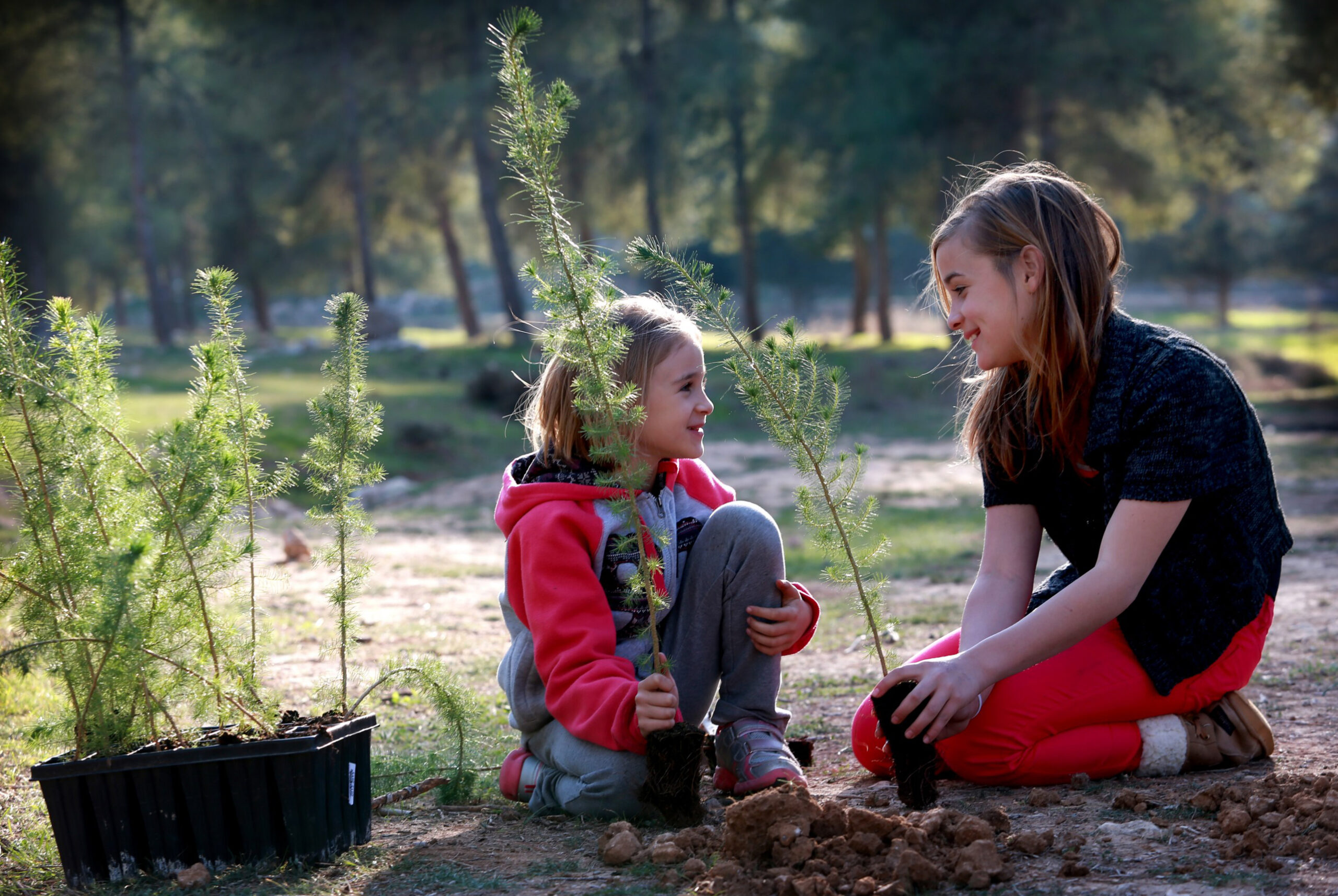 On this day, the Jewish National Fund Keren Kayemeth LeIsrael organizes large events where hundreds of thousands of Israelis participate in tree planting activities. This means that over one million trees are planted at each Tu BiShvat. Since the Jewish National Fund was set up in 1901 at the 5th Zionist Congress in Basle by Theodor Herzl and others, about 250 million trees have been planted in Israel.
It's common on this holiday to eat fruit that grows in Israel, especially from among the 7 plants associated with the land and listed in the Bible, in Deuteronomy chapter 8 verses 7-8: wheat and barley, vines and figs, pomegranates, olive and honey (from dates). This day marks the start of the season for the earliest-blooming trees in Israel as they emerge from their winter slumber and begin a new fruit-bearing cycle.
Tithing
New Year celebrations of plants are also associated with biblical tithing. On certain years, a tenth of the harvest was put aside and eaten during the temple festivals in Jerusalem. It was therefore important to know precisely when the new year began in order to assess how large the annual production had been and thus determine the size of the tithe for the year.
Fruits that grow after this date are therefore counted as next year's harvest. Tu BiShvat is regarded as a high festival (along with Purim and Channuka), but along with Channuka it is the only holiday that is not celebrated in the synagogue. There are also no special prayers or other rules in the Torah that apply to Tu BiShvat. Fruit trees begin to bloom during this month beginning with the almond tree, though the weather is still cold. At school, children sing the well-known song "Hashkedia Porachat," The Almond tree is blossoming.