6 out of 100 innovations from Israel
Each year, TIME magazine highlights innovators who "make the world better, smarter and even a little more fun". Six Israeli inventions have made it to TIME magazine's list in this year's 100 best innovations, published in November.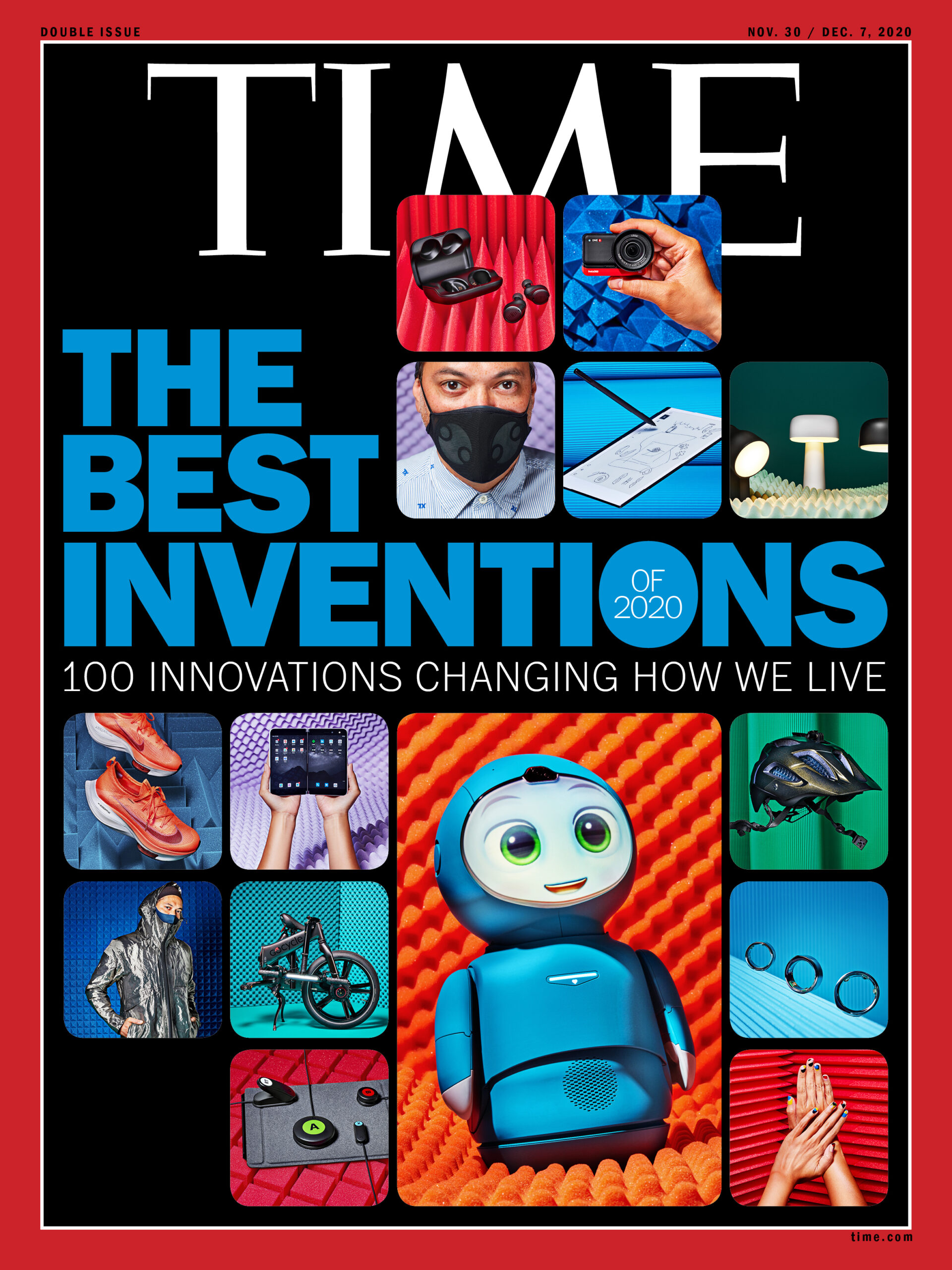 The following innovations from Israeli start-up companies were included in the list after being evaluated on the basis of key factors such as originality, creativity, efficiency, ambition and effect.
Beewise
This company has created smart homes for bees to help them flourish at a time when 40 percent of bee colonies disappear every year due to disease, climate and other factors. Using precision robotics, computer surveillance and Artificial Intelligence (AI), Beehome monitors the colonies around the clock. When a hive is exposed for example, to parasites or abnormal temperature changes, an internal system immediately sounds the alarm.
TrialJectory
This Tel Aviv-based company uses Artificial Intelligence software to read thousands of medico-clinical trials and additional information about patient types that researchers are looking for, and then match users with the clinical trials.
Augmedics
Augmedics has developed a headset that can convert a scanned image to a 3D image in order to assist surgeons perform operations on the spine. The headset generates a 3D image of the patient's spine in the body, so that the surgeon can see what is under the skin without ever looking away from the operating table.
Mifold
This company has developed a compact and easy-to-use, portable child car seat with a design that keeps the belt away from the child's stomach and neck – creating greater safety and comfort.
City Transformer
A two-seater electric car that can reach speeds of up to 90 km per hour. At lower speeds, the vehicle can retract its wheels towards each other so that the width is only one meter. Ideal for narrow streets and narrow parking spaces.
DouxMatok
This company has newly developed a form of sweetener that allows the baker and food companies to choose 30-50 percent less sugar without reducing sweetness. DouxMatok has developed sugar grains where most of the taste reaches the taste buds as opposed to regular sugar, where 80 percent of the sugar goes directly to the stomach.