Just over 1,000,000 shelters in Israel
During the recent conflict between Iran-backed Hamas and Israel, millions of Israelis were forced to live part of their time in shelters. Just three years after the founding of the state of Israel a law was passed stipulating that every house must have a shelter.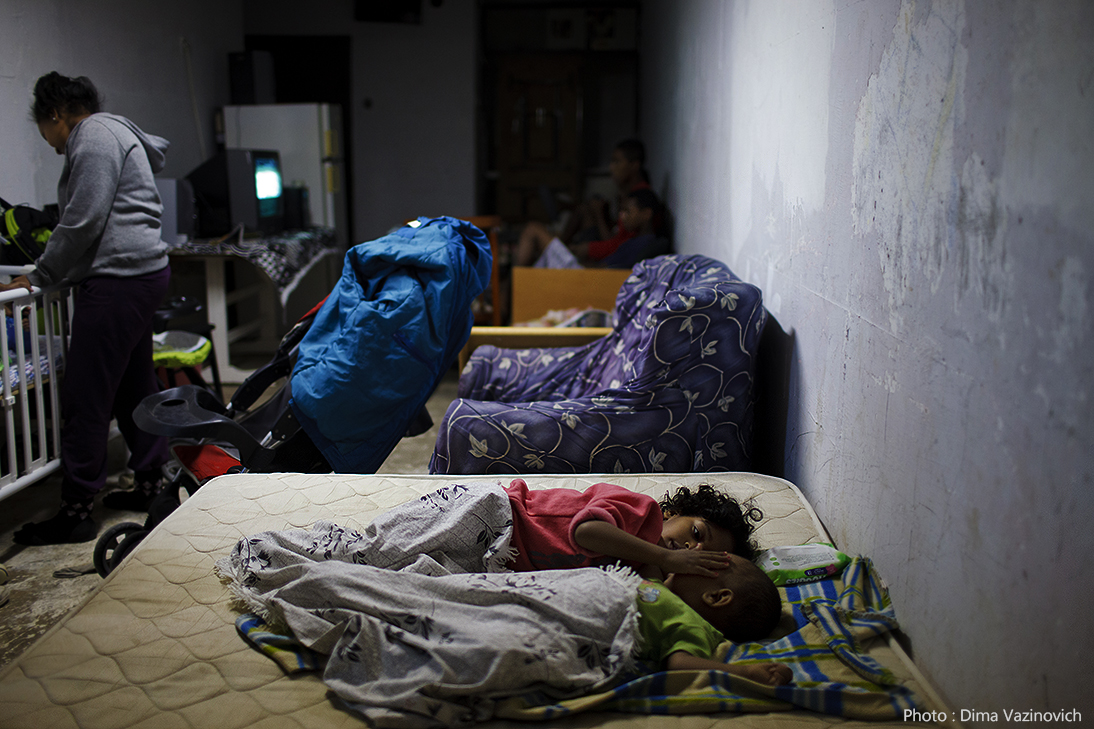 An Israeli family sleeping in a shelter after a rocket fired from the Gaza Strip in the autumn of 2012 hit the city of Ashkelon in southern Israel. Photo: Dima Vazinovich
There are more than one million shelters in Israel. As early as 1951, three years after the founding of the state of Israel, a law was enacted requiring all homes, residential apartments and industrial buildings to provide a shelter. If homes or apartment blocks are located close to each other, they can share a shelter. Especially in the areas around Gaza in the south and on the border with Lebanon in the north is this need for shelters for civilians the greatest. The recent conflict between Iran-backed Hamas and Israel made this need in more central parts of the country all the more visible, as large cities such as Jerusalem and Tel Aviv were targeted with missiles. "Shelters come in all shapes and sizes. Along with the more conventional underground bomb shelters, there are underground parking garages that can be converted into nuclear-safe bomb shelters and thousands of hospitals. Entire schools are surrounded by reinforced concrete with shatterproof windows, "the Washington Post reported a few years ago, showing images by Adam Reynolds, who documented Israel's many shelters in his exhibition "The Architecture of an Existential Threat."
130,000 rockets
The exhibition was later featured in The Guardian, the British daily, describing how many of the shelters have been adapted for wider use such as dance studios, community centers, pubs, mosques and synagogues. The exhibition was presented with the words "For more than two years, Adam Reynolds photographed these `doomsday spaces' and opened a window into the mindset of this threatened country". Tens of thousands of missiles and rockets have been launched from Gaza at the Israeli civilian population over the past 20 years. During the last two weeks of conflict in May 2021 alone, 4,000 rockets were fired from the Hamas-controlled area. The same number of rockets fired by Hezbollah at northern Israel during the month-long conflict that Hezbollah launched in the summer of 2006. Today, Israeli authorities estimate that Hezbollah has 130,000 rockets at its disposal, according to the Times of Israel.