Israel – Sudan peace agreement
Israel and Sudan have agreed to normalize relations. US President Donald Trump, Head of Sudan's Ruling Sovereign Council Abdel Fattah al-Burhan, Sudanese Prime Minister Abdalla Hamdok and Israeli Prime Minister Benjamin Netanyahu took part in a conference call on October 23 after which they announced the agreement.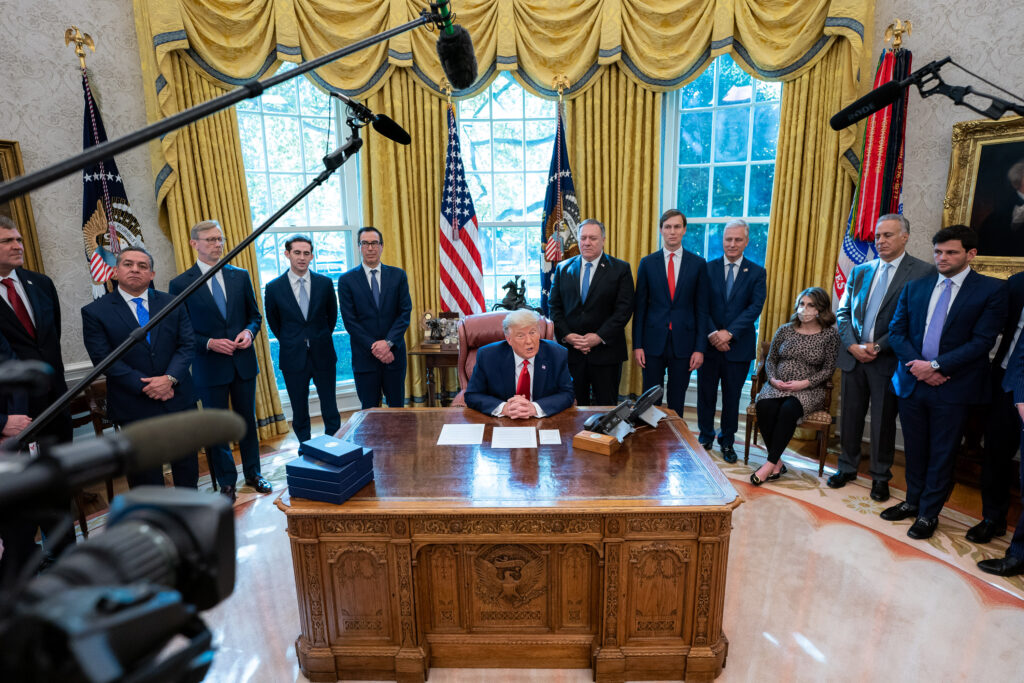 This was the third agreement in three months between Israel and an Arab nation mediated by US President Donald Trump. This makes Sudan the fifth Arab country to recognize Israel's right to exist, after Egypt in 1979, Jordan in 1994, and the United Arab Emirates (UAE) and Bahrain earlier this year, 2020.
The UAE, Bahrain and Sudan are the first Arab nations in over 25 years to normalize relations with Israel.
"In the coming weeks, the two countries will begin negotiations on cooperation agreements in agriculture, economics, trade, aviation, migration issues and other areas of mutual benefit," the White House said in an official statement in connection with the publication of the agreement.
"As more countries normalize relations with Israel, the region will become more stable, secure and prosperous," the statement went on.
Technically, Sudan and Israel have been at war with each other for decades. Historically, Sudan has sent troops to fight Israel in several Arab-Israeli wars, and in its capital, Khartoum, the Arab League's historic resolution was adopted, "The Three No's"; No peace with Israel, no recognition of Israel, no negotiations with Israel.
In February 2020, Israeli Prime Minister Benjamin Netanyahu and head of Sudan's Sovereign Council Abdel Fattah al-Burhan met in Uganda where they agreed to normalize ties between the two countries. Later that month, Israeli aircraft were given permission to fly over Sudan.
In August this year, US Secretary of State Mike Pompeo traveled from Israel to Sudan on the first official direct flight, Tel Aviv – Khartoum.
President Donald Trump has announced to the US Congress that he will remove Sudan from the US list of states that support terrorism, the White House confirmed on the same day the peace agreement was announced.
The move follows Sudan's decision to transfer $ 335 million to an escrow account for the victims and their families following al-Qaeda's terrorist bombings of US embassies in Kenya and Tanzania in August 1998, said White House Press Secretary Kayleigh McEnany.
The terrorists stayed in Sudan before their action. Former Sudanese President Omar al-Bashir, who was wanted for genocide by the International Court of Justice in The Hague, was forced to resign in April last year and was subsequently sentenced to two years in prison for corruption.
Oman could be the next Arab country to normalize relations with Israel according to reports in the Israeli media in the days following the publication of the peace agreement with Sudan.
Oman welcomed the decisions of the United Arab Emirates and Bahrain to normalize relations with Israel. In 2018, Netanyahu made a surprise visit to Oman and met with Sultan Qaboos bin Saeed.