Australia reverses Jerusalem decision
In mid-October Australia reversed the decision to recognize West Jerusalem as Israel's capital, a decision made four years ago by then Australian Prime Minister Scott Morrison and his government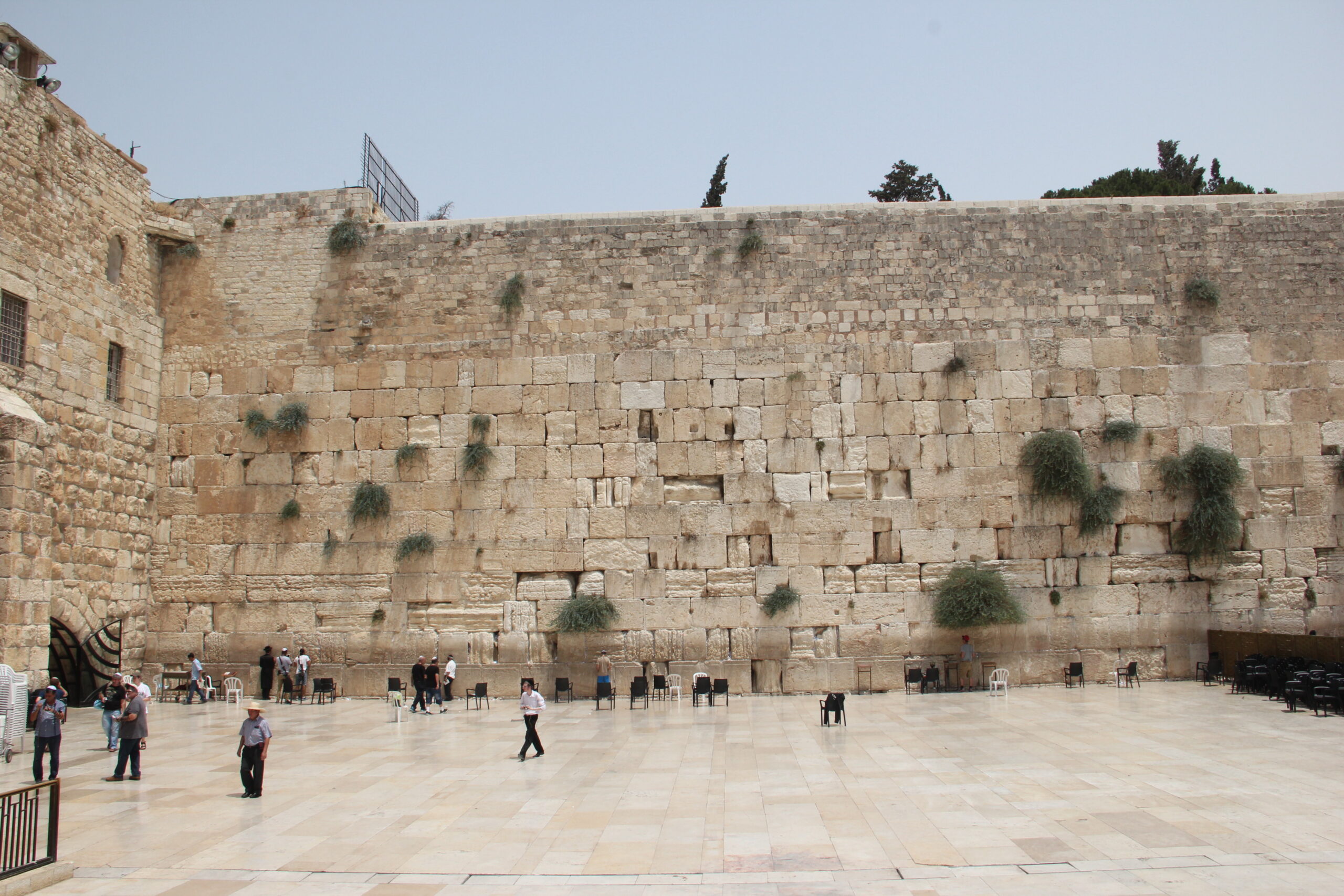 For a thousand years, Jerusalem was the capital of Israel and the center of the country's religious life. The Western Wall is all that remains of the wall around the ruins of the Jewish Temple in Jerusalem that was destroyed by the Roman Empire in 70 AD. Photo: Omer Markovski
Morrisson's decision followed that of then US President Donald Trump, recognizing Jerusalem as Israel's capital in December 2017. The US Congress (in 1990 and 1995) and the Senate (in 1995 and 2017) had already recognized Jerusalem overwhelmingly as Israel's capital, and the US Embassy was moved from Tel Aviv to Jerusalem in May 2018.
According to the BBC, Australian Foreign Minister Penny Wong said that the 2018 decision had undermined peace and "put Australia out of step with the majority of the international community", but she otherwise had no views at all on which cities individual countries choose as their capitals.
Penny Wong, who herself was born in the Muslim country of Malaysia but considers herself a Christian, called the previous government's decision a "cynical ploy" to win over Jewish voters ahead of an Australian election.
Former Israeli Prime Minister Yair Lapid criticized Australia's decision.
"Jerusalem is the eternal capital of an undivided Israel, and nothing will ever change that", he said, adding that "as a general rule Israel does not define the capitals of other nations, so other countries should not do so for Israel."
Capital city for 1000 years
Israel's Foreign Ministry summoned the Australian ambassador and announced that Israel "expresses its deep disappointment" over the decision, which it described as the result of "short-term political considerations," the Times of Israel reports.
Palestinian Prime Minister Mohammed Shtayyeh welcomed the "wise and bold decision".
Australia's Department of Foreign Affairs also eventually quietly deleted its recognition of East Jerusalem as the Palestinian capital.
The deletion came after media reported that the Foreign Office website continued to say that "in December 2018, Australia recognized the aspirations of the Palestinian people for a future state with its capital in East Jerusalem."
During a meeting at the UN in October with then Israeli Prime Minister Yair Lapid, former British PM Liz Truss said that she planned to move the country's embassy from Tel Aviv to Jerusalem. The move prompted Roman Catholic Archbishop Vincent Nichols, who represents England and Wales, and Church of England Archbishop Justin Welby to protest the plans to move the British embassy to Jerusalem.
The historic capital of Israel
At an Israel event in August, new British Prime Minister Rishi Sunak declared that Jerusalem is "indisputably Israel's historic capital" and that there were "very strong arguments" for moving the British embassy from its current location in Tel Aviv.
"It's something I would like to do," he said, according to The Times of Israel.
King David made Jerusalem the capital of Israel as early as 3000 years ago, which it remained for approximately 1000 years until year 70 when the Jews were expelled from the area and both the city, and the temple were destroyed by the Roman Empire. During the centuries that various empires subsequently dominated the area, Jerusalem was an inconspicuous city that never became the capital of any other country – while Jews in the Dispersion regularly prayed "Next year in Jerusalem" on holidays such as Pesach and Yom Kippur. At the end of the 19th century, Jerusalem had only about 20,000 inhabitants and was an insignificant and abandoned city in the Ottoman Empire.
Jewish presence
Interest in Jerusalem was only seriously awakened in modern times when the Jewish people, after almost 2000 years in exile, began to return to the area. After the Arab countries rejected the UN partition plan and lost their war of aggression against the newly formed Jewish state in 1948, Jordan annexed East Jerusalem on April 24, 1950 – with no significant international protests – and at the same time expelled the Jewish population from the region.
After losing East Jerusalem to Israel in the 1967 Six-Day War, Jordan renounced all claims to the area in 1988, more than 20 years later.
The Jerusalem Law, enacted by the Israeli parliament, Knesset, on July 30, 1980, which declared Jerusalem to be the eternal and undivided capital of Israel, led many countries to move their embassies from Jerusalem to Tel Aviv.