The day Israel was reborn
Israel's Independence Day is celebrated this year on May 5 which corresponds to the 5th of Iyar on the Jewish calendar. The day is celebrated on the same date as the proclamation of the State of Israel in 1948.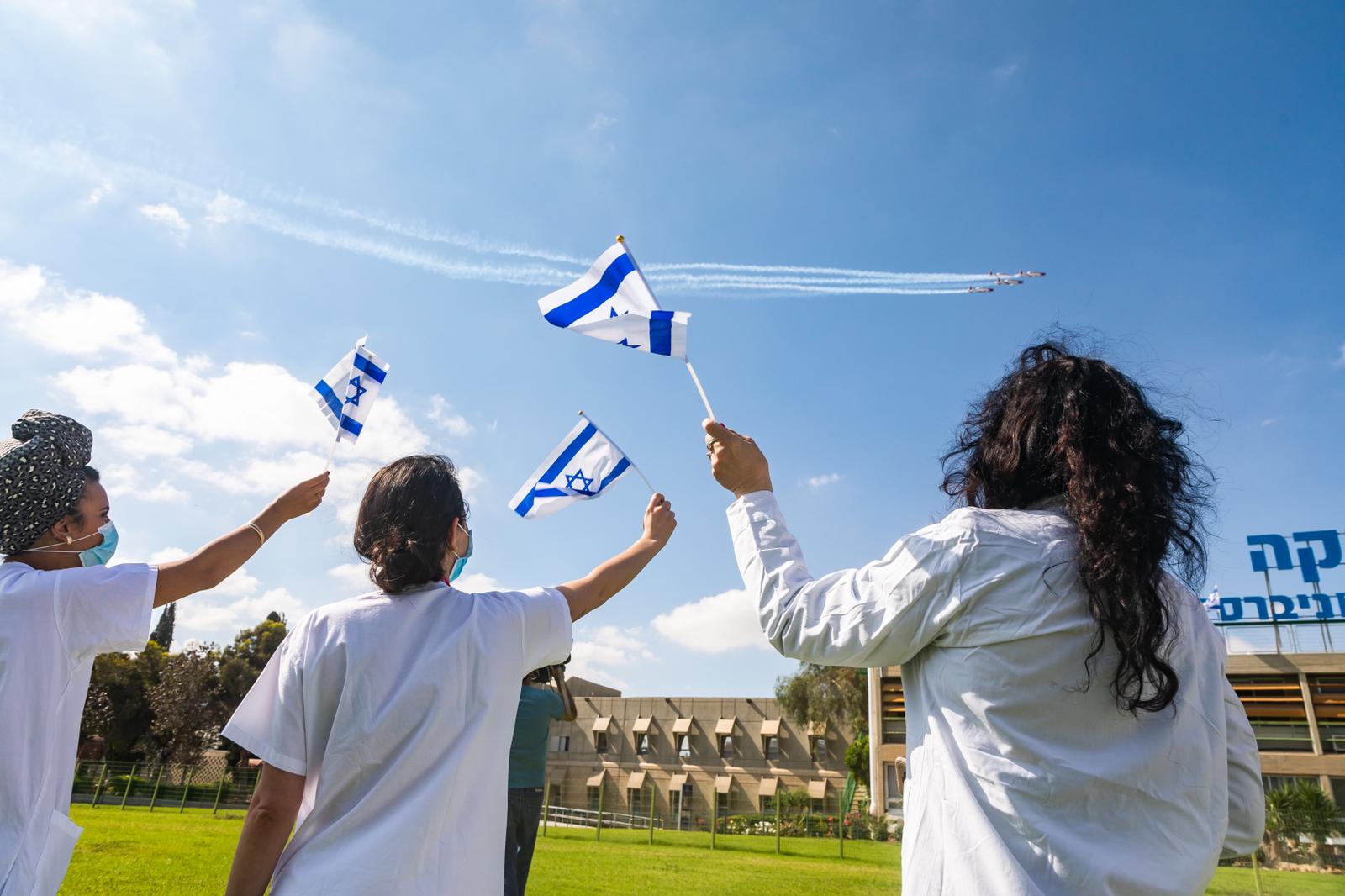 On Israel's National Day, a spectacular show is held with military planes flying over the country. Photo: IDF
On the evening of May 14, 1948, the very same day that the British mandate was to end at midnight, David Ben-Gurion declared the independence of the State of Israel in accordance with the UN Partition Plan of November 1947, which the Arab neighbors rejected.
With the establishing of the state of Israel in 1948, Jewish independence, which had been lost 2000 years earlier, was restored. Resolution 181 was an international recognition that the Jewish people had the right to their own state, a Jewish state, in their historic homeland. The UN adopted the resolution by 33 to 13, with 10 abstentions.
The same day the state of Israel was proclaimed, troops from Egypt, Jordan, Syria, Lebanon and Iraq invaded, and forced Israel to defend its sovereignty. Many of the Israeli soldiers who took part in Israel's war of independence, which lasted 15 months and claimed the lives of 6,000 Israelis, had survived the Holocaust.
Member of the UN
Two of those who'd worked for the establishing of the state of Israel became the country's leaders; David Ben-Gurion, leader of the Jewish Agency, was appointed prime minister, and Chaim Weizmann, leader of the World Zionist Organization, was appointed president by the Knesset. On May 22, 1949, Israel became the 59th member of the United Nations.
Jewish holidays follow the Jewish lunar calendar and the seasonal changes in Israel. For this reason, celebrations vary relative to the modern western calendar. In 2022, Israel's Independence Day will be celebrated from sunset on May 4 to sunset on May 5, states Israel Today.
Yom HaZikaron, the day of remembrance for fallen soldiers, which now also includes Israeli civilians killed in terrorist attacks in Israel, takes place one week after the Holocaust Remembrance Day and the day before Yom Haatzmaut, Israel's National Day.
Parades and events
Across Israel, events and celebrations are taking place to mark Israeli independence. The great official ceremony takes place at Mount Herzl in Jerusalem, which marks the end of Yom Hazikaron and the beginning of the celebration of Yom Haatzmaut.
The following day, parades and events are held throughout Israel, including a spectacular aerial display of military planes flying over the country. An international bible competition is also organized on this day, which has become a day when whole families, when Israelis visit Israel's national parks, hiking trails and picnic parks.