Terror wave sparks spiral of violence
Pesach and Easter coincided this year with Ramadan. This created tension as Jerusalem was open to tourists for the first time in a long period during a major holiday. An Arab wave of terrorism and Israeli attempts to prevent more attacks led to violent clashes between Palestinians and Israeli police on the Temple Mount.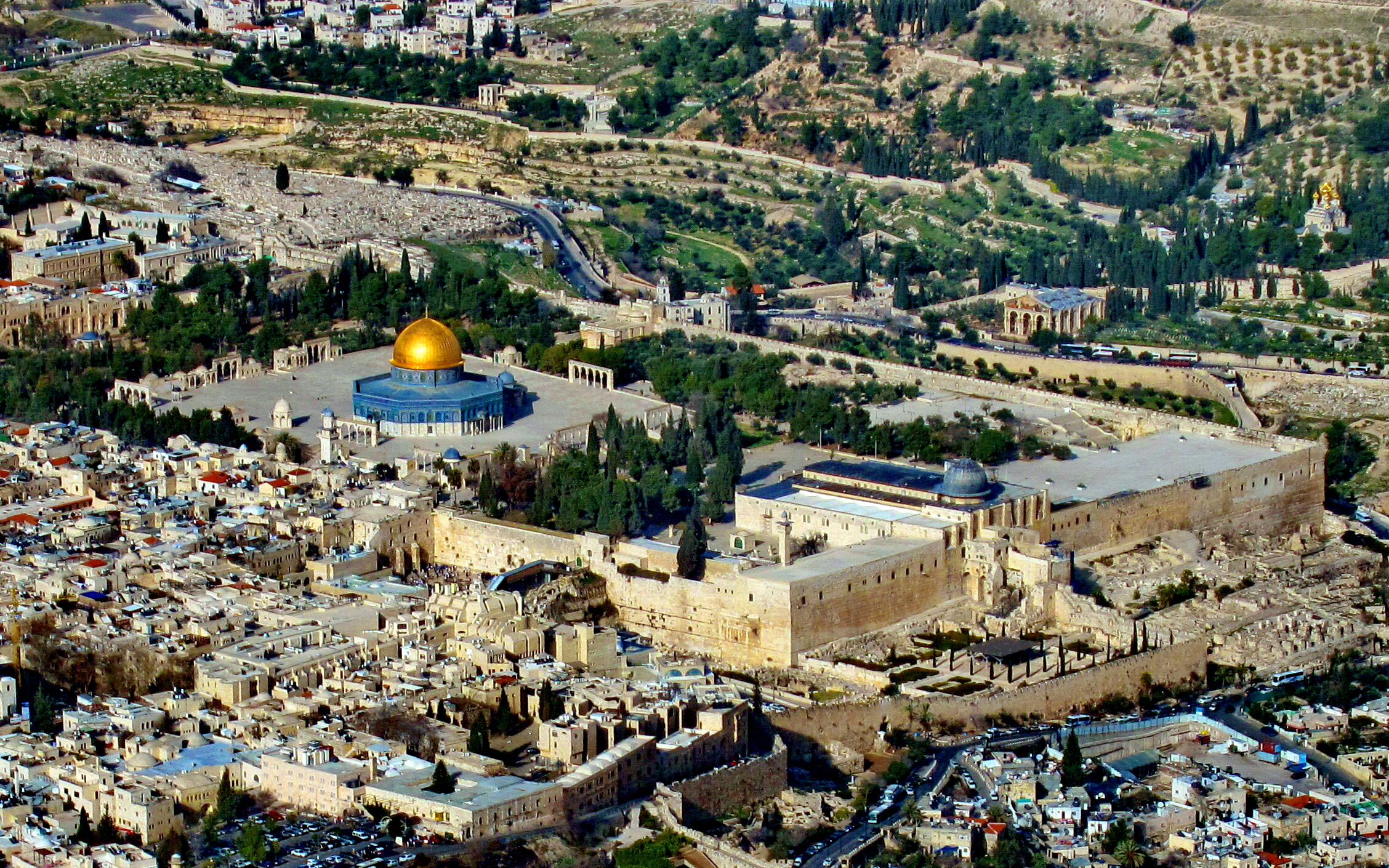 Israeli police announced in late April that the Temple Mount will be closed to Jewish visitors "for the time being." Photo: Avraham Graicer
Four Israelis were killed, and several others were injured in a terror attack outside a large shopping mall in Beersheba on March 22. Three were shot dead while a fourth was rammed by a vehicle driven by the attacker.
The perpetrator had been previously arrested in 2015 when planning to travel to Syria to join IS. He was convicted and served time in prison before being released in 2019, reports the BBC.
Two policemen were killed and another ten were injured in a terrorist attack on March 27 by two armed Israeli Arabs in the northern Israeli city of Hadera. Before the assault, the two terrorists had posted a video in which they stood in front of a flag of the Islamic State (IS). One of them had been arrested earlier, in 2016, by Turkish authorities for attempting to join the Islamic State in Syria and had spent 18 months in an Israeli prison.
The IS said they were behind the attack – the organization's second in a few days at the same time as the Arab League's foreign ministers gathered in Israel for the first-ever summit meeting. Hamas, Hezbollah and Islamic Jihad praised the attack.
IS calls for terror
Five people were shot dead by a Palestinian gunman in a suburb of Tel Aviv on March 29, the third deadly terrorist attack in a week. It took place in Bnei Brak, one of Israel's ultra-Orthodox districts.
Three people were shot dead and several were injured in a terrorist assault in Tel Aviv on Thursday evening, April 7. At least 12 people were shot in the aggression, three were seriously injured and four received minor injuries. The assault was the fourth in Israel in 16 days in which fourteen victims and five perpetrators were killed
Barely a month after the terrorist wave began, Abu Omar al-Muhajer, spokesman for the terror group IS, called on his supporters to carry out more attacks. His speech was entitled "Fight Against them, and God will chastise them through your hands."
He praised the terrorists, saying "They fought and killed for the sake of Allah" and that Jerusalem could only be liberated with the return of the caliphate, not by the Palestinian leaders which he called "secular terrorists," adding that "Modern Muslim politicians attempting to liberate Jerusalem are nothing but puppets in the hands of Israel and the West," he told the Jerusalem Post.
Holidays coincided
The Israeli military responded with raids into the West Bank and Gaza to prevent future attacks and arrested several Palestinians which led to violent riots and stone-throwing. 16 Palestinians were killed in the clashes.
This year, moreover, the Jewish Pesach and Christian Passover coincided with the Muslim holiday of Ramadan, creating tensions in Jerusalem, which, after eased covid restrictions, was open to tourists for the first time in a long while.
Palestinian Arabs tried to prevent Jews from visiting the temple area next to al-Aqsa and the Dome of the Rock, and Israeli police attempts to make it available to Jews led to violent riots. Arabs fired Molotov cocktails and threw firecrackers and stones at security forces.
Israeli police announced late April, that the Temple Mount would be closed to Jewish visitors "for the time being" due to clashes between Arab insurgents and Israeli security forces.
Rocket fire from Gaza followed these rising tensions around the Temple Mount and the Israeli air force struck targets in the Gaza Strip in response to the rocket fire. The first rocket from Gaza damaged a parked car and a house in Sderot.
During the air strikes, the terrorist organization Hamas fired missiles from a Russian-made air defense system but attempts to hit the Israeli planes failed.