Jenin – a permanent refugee camp
Despite the fact that the Jenin refugee camp has long been located in areas governed by the Palestinian Authority, the refugees – with the support of the international community – are not absorbed into Palestinian society.In contrast, the 6.6 million Syrian refugees of recent years are expected to be immediately absorbed by the countries in Europe and North Africa to which they were forced to flee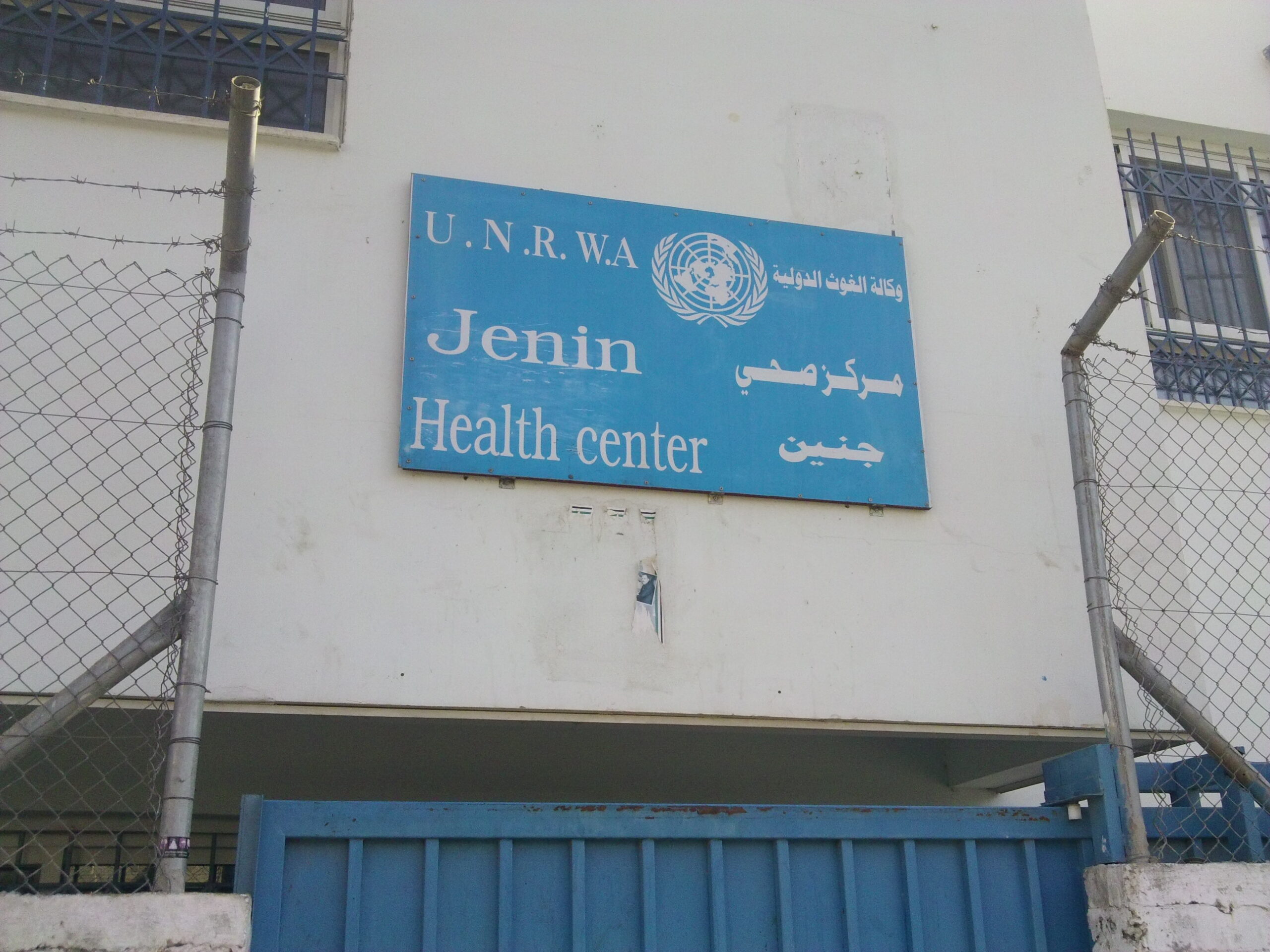 UNRWA cements and exacerbates the refugee crisis by funding refugee camps like Jenin for generations while the UN puts pressure on the outside world to absorb and fund Syrian refugees. Photo: Pierre Marshall
The Jenin refugee camp was established in 1953 by Jordan for Palestinians who had fled in connection with Israel's War of Independence which broke out in May 1948 when surrounding Arab countries attacked Israel. It happened after the country's first prime minister, David Ben Gurion, in accordance with the UN resolution at the end of 1947 (which was rejected by the Arab countries), proclaimed the Jewish state. After the war, Jenin came under Jordanian rule and the area was annexed by Jordan in 1950 to be under Jordanian control for 19 years.
Despite the fact that the refugee camp has been located in areas controlled by the Palestinian Authority for several decades, after nearly 75 years the refugees are still not absorbed into Palestinian society. This is made possible via through funding through UNRWA, a UN agency specially set up to give Palestinian refugees a refugee status that is inherited for generations.
Center for terror
The camp in Jenin today consists of around 16,000 Palestinians and has become a center for militant Palestinians to carry out terrorist acts inside Israel. On April 7 this year, a multiple shooting took place on Dizengoff Street in Tel Aviv, killing three people and injuring six. The perpetrator was a 28-year-old Palestinian from Jenin who, after the deed, was praised by thousands of Palestinians from the refugee camp and from the Jenin area. The terrorist's father, retired from the Palestinian Authority security forces, also praised his son's attack.
The terrorist attack in Bnei Brak on March 29 that killed five people was also carried out by a terrorist from the Jenin area. The wave of Palestinian terror against Israelis in early 2022 can be seen as a way for terrorist organizations such as Hamas and Islamic Jihad to win Palestinian support after Fatah leader Mahmoud Abbas once again canceled the elections in the spring of 2021. The last elections in the Palestinian territories were held namely more than fifteen years ago.
According to Israeli authorities, Jenin became a base for terrorist groups and terror attacks as early as 20 years ago in connection with the second intifada. These acts were carried out by organizations such as Islamic Jihad, the Al-Aqsa Martyrs' Brigade and Hamas. Israel's Foreign Ministry stated in April 2002 that 23 of the 60 suicide bombers who had attacked Israel so far that year were Palestinians from Jenin.
Assad sells refugees' land
The international community's treatment of the Palestinian refugees can be compared to the Syrian refugee crisis which, according to UNICEF, is the biggest displacement crisis in the world.
At the end of 2019, Syrians were by far the largest forcibly displaced population worldwide with 13.2 million refugees, including 6.6 million who were forced to leave the country and more than six million people who have been internally displaced, according to UNHCR.
The refugees from Syria are today in large parts of Europe and in North Africa, where they are expected to be largely absorbed. The largest number of Syrian refugees are in countries such as Turkey (3.7 million), Lebanon (852,000), Jordan (668,000), Germany (616,000), Iraq (346,000), Egypt (134,000) and Sweden (115,000)).
In 2018, the Syrian government – without major international protest – issued a law allowing it to expropriate refugees' land in areas destroyed by the war, Reuters reported. In December 2020, France 24 reported that the regime was auctioning off land previously owned by displaced people.