Israel's five biggest cities
Israel has a total of 75 cities and of these, 15 have over 100,000 inhabitants. Jerusalem is the largest with close to one million inhabitants and just under half a million people live in Tel Aviv. Below are Israel's five largest cities.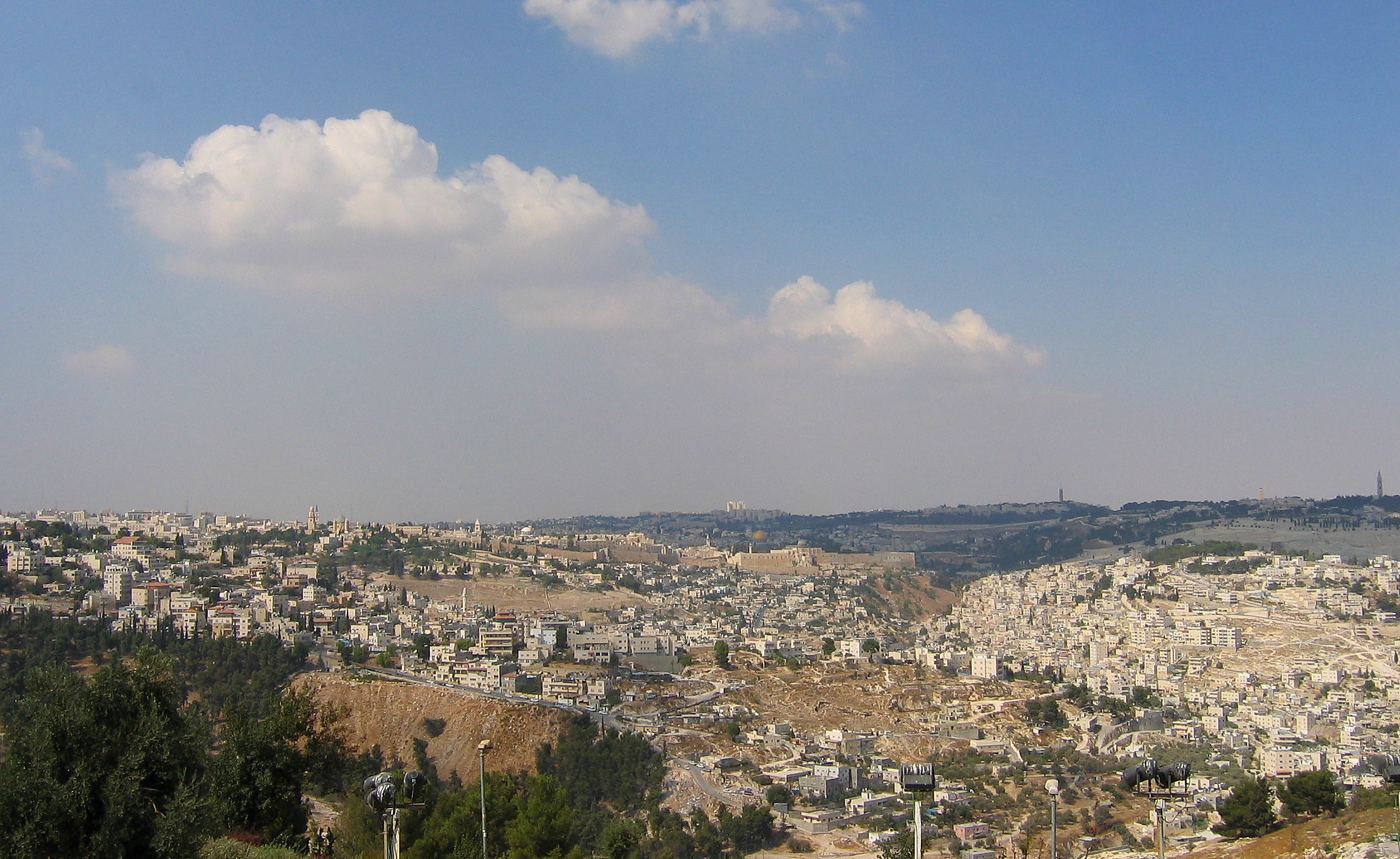 Jerusalem is Israel's largest city. Photo: Patrick Brennan
Jerusalem
Jerusalem, one of the world's oldest cities, has 972,000 inhabitants. This should be compared with the 1844 census counted by Ernst Gustav Schultz, scholar and consul in Jerusalem for the Kingdom of Prussia. The census describes the city as having a population of 15,510, of whom 7,120 were Jews, 5,000 Muslims and 3,390 were Christians.
Jerusalem has been destroyed twice, besieged over 20 times, captured and recaptured more than 40 times and attacked over 50 times, writes professor of history Yehoshua Ben-Arieh in his book on Jerusalem. The city is mentioned over 700 times in the Bible, while its name is completely absent in the Koran and other religious documents.
Tel Aviv
Founded only in 1909, Tel Aviv began as a suburb of the historic city of Jaffa, which is mentioned several times in the Bible. Today the city has 433,000 inhabitants, but if you include the metropolitan area, the number of dwellers is well over a million people. Tel Aviv is Israel's financial capital and has been ranked as the world's largest startup center outside of California's Silicon Valley.
Haifa
Haifa is Israel's third largest city with around 285,000 inhabitants. It is located on the Mediterranean Sea in the northern part of the country and is Israel's major port city. The city already existed in biblical times but grew rapidly after the Second World War when many Jews immigrated to Israel.
Rishon LeZion
Rishon LeZion was founded in 1882 during the Ottoman period by ten pioneers from Kharkiv, Ukraine. The following year, agriculture was started including the cultivation of citrus fruits and grapes. The Great Synagogue was built in the coming years and in 1886 a primary school was founded. Today, the city has around 260,000 inhabitants and is located eight kilometers south of Tel Aviv.
After Petah Tikva, the city was the second to be founded by Jewish immigrants who arrived during the time of the Ottoman Empire in the 1880s.
Petah Tikva
Founded in 1878 by Jews from Hungary and Lithuania, Petah Tikva was the first modern Jewish agricultural community in the region of the Ottoman Empire then known as Syria. The Ottoman sultan allowed the land purchase due to the poor-quality marshlands.
Petah Tikva is located in central Israel eleven kilometers east of Tel Aviv and today has around 254,000 inhabitants. The city was established – just like Rishon LeZion – with the financial support of Baron Edmond de Rothschild.
According to the 1922 British census, Petah Tikva had a total population of 3,008 Jews, 22 Muslims and 2 Orthodox Christians.